i'd normally use the ROFL post mood for this post but newgrounds kinda ruined it with the new emotes. it looks like a cry laugh emoji now more than a :D face which is what it used to look like. oh well.
you may remember me talking about my cool new instruments that i had bought in a previous post.
about a week ago now, i managed to win an auction for a used black epiphone les paul standard guitar. here it is in it's full glory: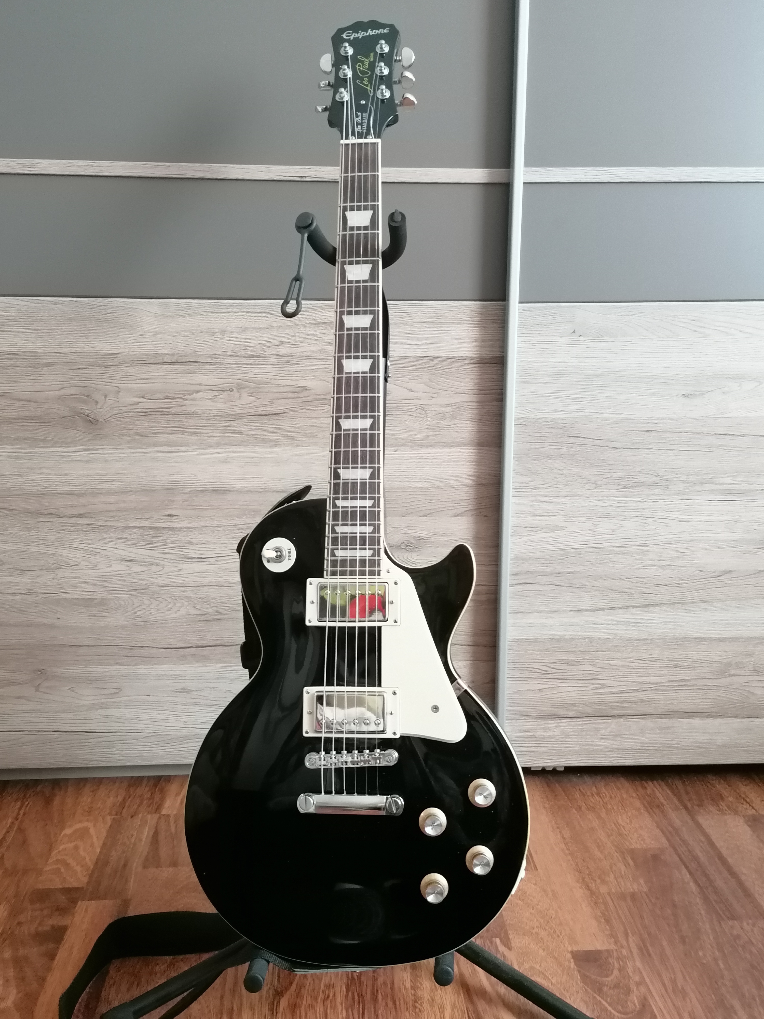 i tried getting a better picture, but i just couldn't figure it out. so this will have to do.
this one is actually a little bit lighter than my shitty chinese strat, which i didn't expect, but the cheapo stand that i have for it is still crumbling under the weight of the les paul.
and if you're wondering, i'm seling the old strat. it had some weird shit going on with the 1st and 2nd frets and the low E string that I just didn't feel like dealing with.
i'll get a proper, new strat eventually, but for now, this will have to do.